Headline News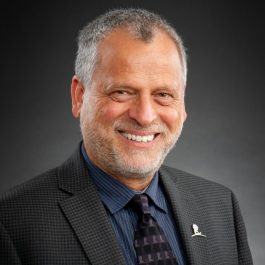 IN MEMORIAM
It is with a heavy heart that we inform you of the untimely passing of Dr. Zoltan Patay. Many of you knew Zoltan from his outstanding work in the field of pediatric neuroradiology. Zoltan's legacy is his considerable scientific, clinical, and educational contributions that furthered our understanding of pediatric neuro-oncology and metabolic conditions of the CNS in children. Some of you had the privilege to work with Zoltan directly and you, and many more, knew him as a kind, enthusiastic, intellectually curious, world citizen with a quick smile, a helping hand, and a zest for life.
At the time of Dr. Zoltan Patay's passing, he was Professor of Radiology and Chair of Diagnostic Imaging at St. Jude Children's Research Hospital. He served as section Chief of Neuroradiology at St. Jude Children's Research Hospital prior to ascending to Department Chair in 2017. At St. Jude, Zoltan's research focused on radiogenomics, clinical imaging and advanced imaging techniques of CNS tumors, and secondary effects of oncological treatment in children. Additionally, he was a Professor of Radiology at the University of Tennessee Health Science Center College of Medicine.
Dr. Patay was an honored member of the American Society of Pediatric Neuroradiology. He gave numerous invited lectures to our Society and around the world. He published over 100 peer-reviewed scientific papers, he contributed to more than 20 book chapters, and he mentored many young developing scientists over the arc of his career. His contributions to our field have been immense.
Dr. Zoltan Patay has left an indelible mark on our community and he will be dearly missed. Our thoughts and condolences go out to his wife Livia, his children, his family, his colleagues at St. Jude Children's Research Hospital, and his many friends around the world. We were honored to have known him.
With great respect,
The American Society of Pediatric Neuroradiology
V. Michelle Silvera, MD
Aashim Bhatia, MD
Timothy Booth, MD
Laurence Eckel, MD
Birgit Ertl-Wagner, MD
Laura Hayes, MD
Mark Mamlouk, MD
David Mirsky, MD
William O' Brien, DO
Aylin Tekes, MD
Arastoo Vossough, MD, PhD
Kristen Yeom, MD